Ambassadors in ONE OF US
Activities and communications in ONE OF US are largely based on the involvement of ambassadors and volunteers dedicated to eliminating the silence, doubt and taboo surrounding mental health conditions. On this page, we describe the roles of the ambassadors and volunteers in ONE OF US.
Opdateret 19 SEP 2023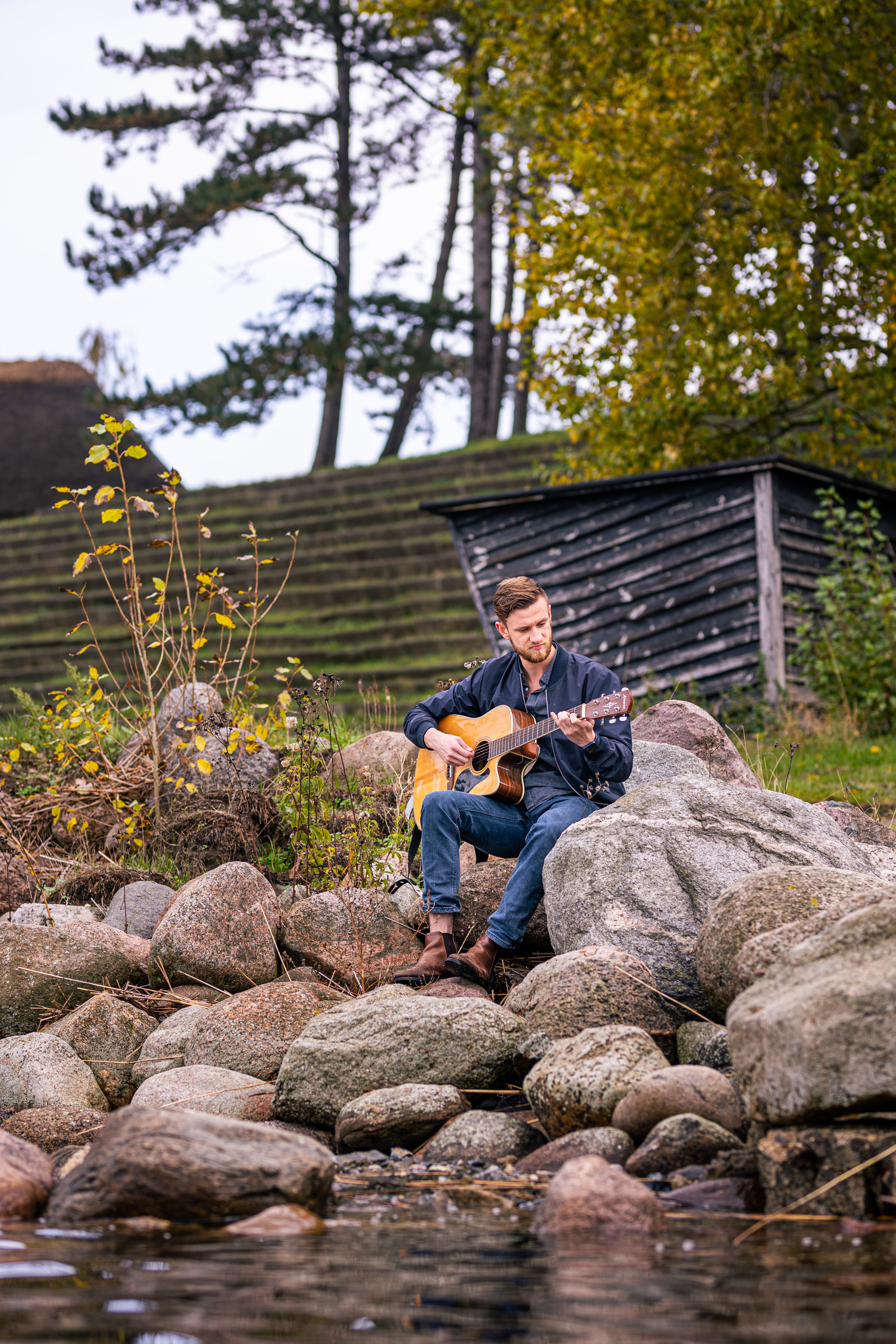 ONE OF US-ambassador Zacharias. Photo by: Jonas Bonde
In ONE OF US, we distinguish between ambassadors and volunteers. Ambassadors have undergone training in communication and part of their work is to give presentations about their lived experiences with a mental illness. Volunteers do not necessarily do this but participate in ONE OF US activities in other ways.
Ambassadors puts their personal experiences into perspective
The ambassadors in ONE OF US all have or have previously had a mental illness or they are the relatives of someone with a mental illness. The ambassadors undergo training where they get different tools to put their personal experiences into perspective. Part of the training is learning how to target presentations on personal experiences to different target groups. Furthermore, ambassadors sometimes share their personal experiences in the media, in the development of written material and videos and anywhere else where the perspective of lived experience is relevant. An open dialogue between people with a lived experience of a mental illness and a particular target group (social contact) is the most effective evidence-based way to reduce stigma.
When ambassadors from ONE OF US visit e.g. schools, educational institutions, workplaces, and hospitals they share select parts of their lives and lived experience that are relevant to the specific audience. In their presentations, ambassadors also share their reflections on what was or what could have been helpful for them in their lives coping with a mental illness or in a specific situation that is relevant to the audience.
Presentations by ambassadors
The purpose of the presentations is to initiate a joint reflection on how we perceive and interact with people who have a mental illness. Our intent is to give a broader perspective on the topic and to open up conversations about what it means to live with a mental illness.
When ambassadors share their stories, it becomes clear that we are all unique individuals. And furthermore, that people with a mental illness are no different than anybody else; the person standing in front of the audience might as well be you. The open and nuanced talk about living with a mental illness can help combat prejudices and discrimination that get in the way of people with a mental illness taking part in society on equal terms as everybody else.
Simultaneously, the ambassadors contribute to strengthening the belief in and hope of recovery. This message is important not only to the person with a mental illness but also to relatives, professionals and the public as a whole and may also encourage people to seek help in time or help others do so.