Vaccination against covid-19
The Danish Health Authority recommends vaccination because it provides high protection against becoming infected and ill with covid-19. The more people who are vaccinated, the better we will be able to control the epidemic. Vaccination is voluntary and free of charge.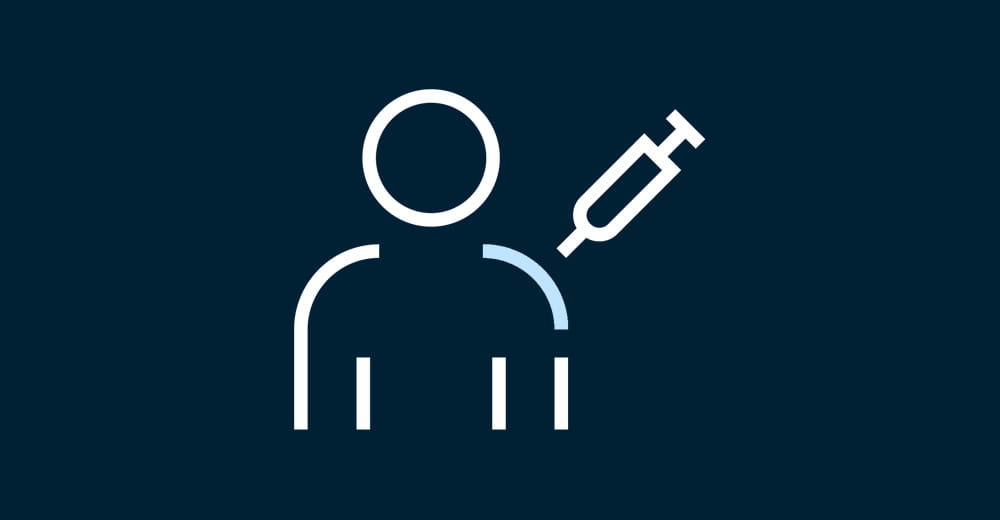 All citizens in Denmark over the age of 5 will be offered vaccination against covid-19 during 2021. You will be notified via your e-Boks when it is your turn. If you do not receive Digital Post, you will get a letter in the mail.
Worth knowing about vaccines
The roles of the Danish authorities
The Danish health authorities have various parts to play in the rollout of vaccination programmes in Denmark.
The Danish Health Authority is responsible for planning the national vaccination programmes and determines who should be vaccinated and in which order. We also head up communication to the public as well as health professionals, and work with all relevant stakeholders to determine who administers the vaccines to the population. 
The Danish Medicines Agency plays a central role in the approval and monitoring of clinical trials. The Danish Medicines Agency works closely with the European Medicines Agency's (EMA) on granting authorisation to companies who apply for approval of vaccines for distribution within the whole of EU. After a vaccine has been authorised, the Danish Medicines Agency is responsible for monitoring all Danish reports of possible side effects of the vaccine, and for monitoring the safety of the vaccines at European level in collaboration with medicines regulatory agencies from the other EU countries and the European Medicines Agency. The Danish Medicines Agency is also responsible for informing the public of the reasons behind the approval of the vaccines, their efficacy, and safety.
Statens Serum Institut is responsible for the procurement and distribution of the vaccines. The Institut also monitors the number of vaccinations as well as the frequency of vaccine-preventable diseases in Denmark, and advises the country's doctors and other healthcare workers on vaccines and the prevention of infectious diseases.
The Danish health authorities advise the Danish Ministry of Health, which ultimately decides who should be offered free vaccination in a publicly funded vaccination programme.
Updated 15 OKT 2021